Handlebar Switch Bracket - Sinclair C5 Reproductions
Both the motor switch and the horn switch require a bracket so they can be fitted to the handlebars. Sometimes this bracket is hard to find and expensive. The replacement switch I found here, it is the same size/type as the original. Here is a solution using plastic.
What you get is the plastic bracket only. The switch/nuts & bolts are not included.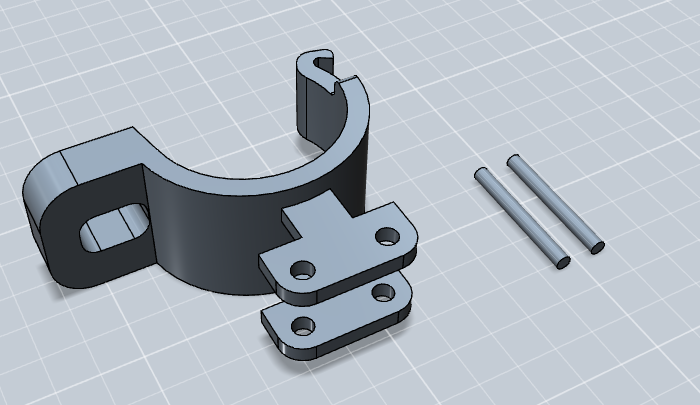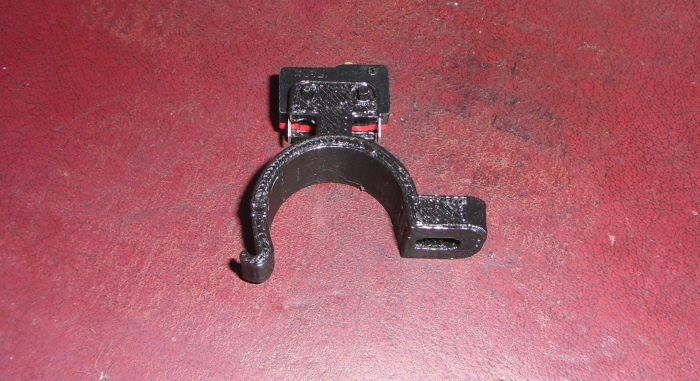 Here it is fitted to the handlebars. It is very tight, just as good as a metal bracket.