Motor Cooling Fan Connector - 80/90mm - Sinclair C5 3D Printing
For those people with 12V C5's where the motor needs some extra cooling. Normally you would bend some meccano into shape and cable tie it to the motor like this: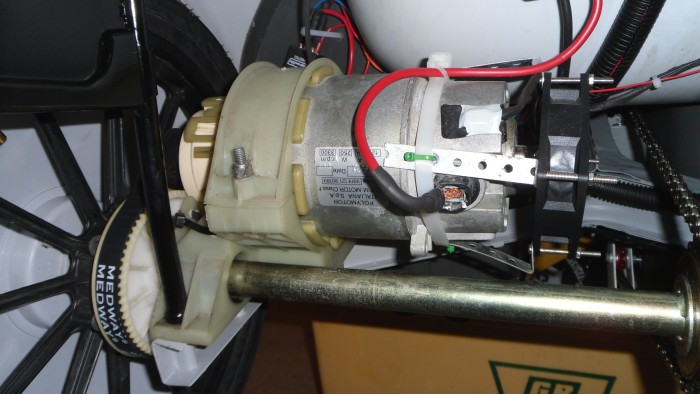 Here is a solution that doesn't involve any cable ties. This adapter simply clips firmly onto the motor and the 80mm/90mm cooling fan is bolted to the end.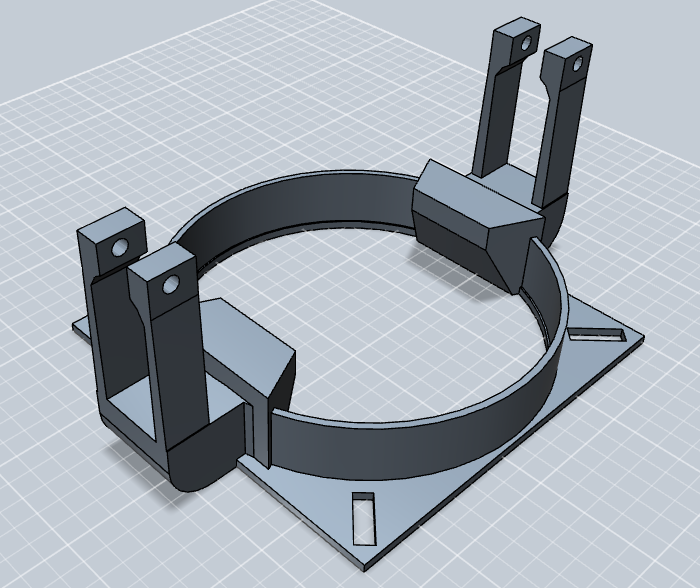 Here it is printed out and ready to fit, an 80mm or 90mm fan can be bolted onto the end of the connector: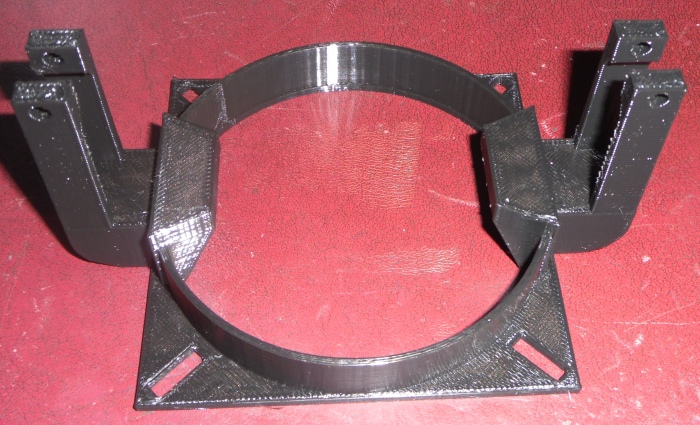 It fits perfectly onto the end of the motor, it won't come off. The long clips hook onto the Black/Red power inputs to the motor.