Boot Lock - Sinclair C5 3D Printing
When you have a boot without the original lock, or perhaps a boot with a lock but no key you have to find a replacement. I've not been able to find a perfect replacement for the old lock so I designed this modification that can be used with this filing cabinet lock.
What you get is the 3 pieces of plastic that make up the modification. The filing cabinet lock is not included.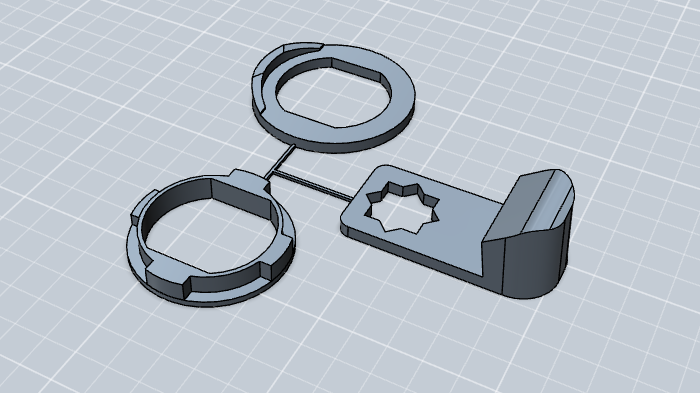 Here are the 3 bits printed out: