Once again I am looking for willing BETA testers (Dave & Marra are 1st in line) for this C5duino Control Box project.
[center]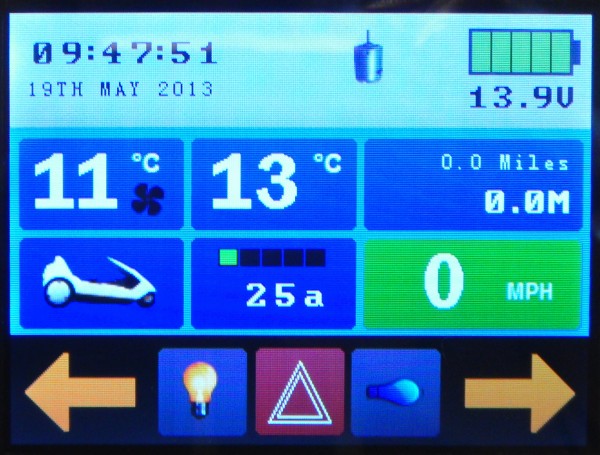 [/center]
I would like to emphasize that only people who have a soldering iron and are able to solder should apply as there will be a lot of it. I will be providing the bare board only, I cannot afford to populate it with all the components too.
You must also be happy downloading the software, connecting the Arduino's to a Windows PC via USB and uploading the software to the boards. All software is free!
There are a lot of components you will be required to purchase (some of them expensive) and put together. Most will be from ebay or wherever you prefer. A full component list will follow.
You will also need to add various connectors to your existing C5 wires such as handlebar switch, indicator switch, indicator lights, main lights etc as these all need to be connected to the circuit board.
By requesting to enroll in the BETA program you agree to the following:
1. You understand this is a module still in the testing process and that it may or may not function as specified.
2. Using this module in your C5 is entirely at your own risk. Whilst every effort has been made to ensure the module works as specified, C5owners.com will not be held responsible for your use of this module in your C5.
BETA SOFTWARE DISCLAIMER
THE BETA SOFTWARE LICENSED HEREUNDER, PRIMARY PURPOSE OF THIS BETA TESTING LICENSE IS TO OBTAIN FEEDBACK ON SOFTWARE PERFORMANCE AND THE IDENTIFICATION OF DEFECTS. THE LICENSEE IS ADVISED TO USE CAUTION AND NOT TO RELY IN ANY WAY ON THE CORRECT FUNCTIONING OR PERFORMANCE OF THE SOFTWARE AND/OR ACCOMPANYING MATERIALS.
If you agree to the above and want to participate then register your interest below.
Project documentation will follow in the coming days!
Thanks!
Dan
posted on: 20/05/2013 20:21:10