Well to those who do not know what I get up to with my C5's ,this is one of them. A 36v / 72v hub drive conversion.
This version is called 'Turnip' , dont ask why? ..... And yes dave the guts from it are yours bud. But watch out for T2 !!!!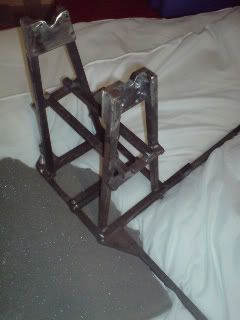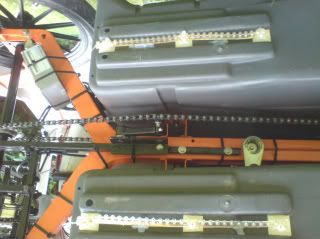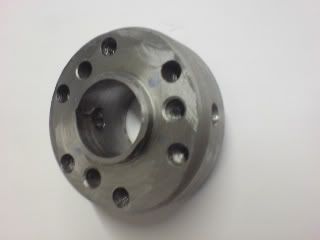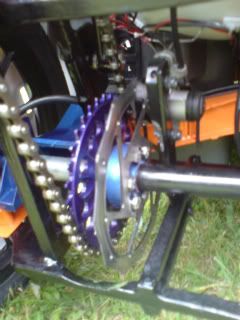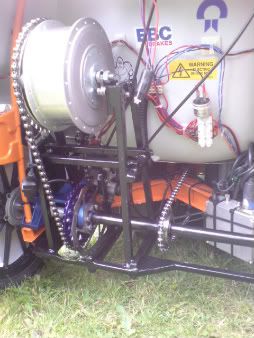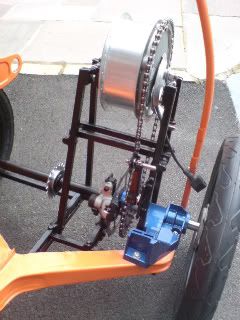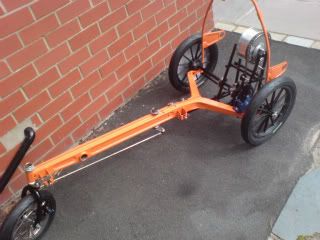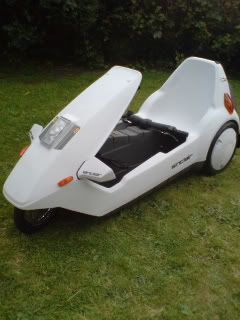 *Chassis sandblasted and strengthened and powder coated.
*The Axle due to hollow I had it cut and a new one made of SOLID STAINLESS STEEL ( ouch )
*Front and rear disc brake
*Bander chain ( stainless steel with a 320 kg brake allowance )
*36 / 72 volt German hub fitted with a Hope chain ring.
*2 x 36volt Lion - Lifpo4 batteries .
*All new bearings and bearing runners, ( pillar )
*Chain tensioner ,stainless steel throat and press of 6kg to help sag.
*Hope rear sprocket, 36 click, nice and quiet.
*A 12mm steel housing to hold the hub and strengthen chassis. ( I got help with the welding )
*A boss to hold both the drive gear and disc brake.
*Strip lights underneath ,Red underside at rear , blue direct under and white around the front wheel. This lights up the front wheel cover reflectors and gives a good visibility.
Results:
36 V HT = 18mph up hill + 23 on flat.
36 v HS = 32 mph on flat , Not good up a hill
72 v HS = 48 mph on flat .... gave up as nearly **** myself.
posted on: 15/05/2013 19:49:33