The website has now been moved onto a more powerful server. What this means is the site should load quicker for you and there is now much more storage space for c5 related pictures.
So feel free to attach images to your posts, this saves you using a 3rd party image hosting site like Flikr, photobucket etc which often have usage/storage limits. You can of course still use these if you prefer

For those where it is unclear how to attach images to a post. There is an "Attach files to this post?" checkbox when you create a new post: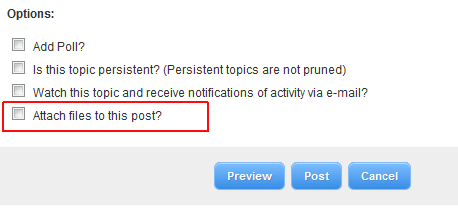 If you can scale your images before upload to a width of 700px that would be great otherwise don't worry, I usually adjust uploaded images so they are the optimal resolution for website usage anyway.
Any problems, let us know
Thanks!
Dan
posted on: 17/01/2014 06:33:23