Hi C5 fans!
I found this Saturday on the last day of a local estate sale. 50% off! I knew I had seen it before, Omni magazine?(penthouse for nerd boys). Or my own wasted youth of car and motorcycle magazines. I had to have it!
Body is rough, faded and all tires were flat. No battery or charger. But it came with keys..;) after scrubbing down the body. I replaced two tubes, lubed the chain, repositioned the tensioner and found the clips still in good shape. I went for its shakedown cruise. Wow! It rides nicer and felt lighter than most trikes I have ridden. The front brake was almost nonexistent, even though I had just adjusted it.(petrified pads?) but the rear brake was adequate as is.
So, now to see about the wiring... This is where I fail at projects. I saw a cluster of wire connectors near the chain tensioner underneath. They don't appear to have mates. I haven't perused the gallery yet to see if this is normal but, I promise to upload a few pics of my own today.
I am a 56 year old antique dealer with a hobby of artcars and bizarre vehicles so, this spoke to me on many levels.
Thanks for inviting me in!
Charlie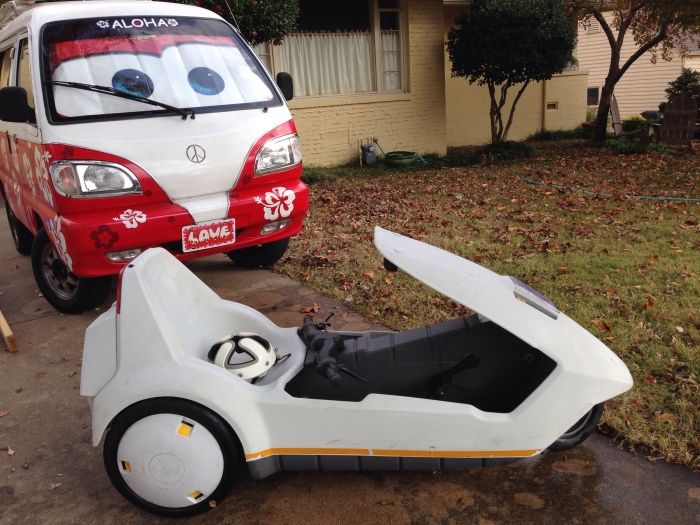 posted on: 12/11/2013 20:29:04