Having figured out how to integrate a touchscreen LCD display into a Sinclair C5 using the rather fabulous Arduino Mega 2560 board I thought I would take it a step further.
One of my main concerns with the original C5 Touch is its use of a prototype PCB which, although it allowed me to put the whole thing together quickly and cheaply there will be issues with the home soldering not standing up to the test of time in a C5 that rattles around.
The original display used a 320x240 colour touchscreen display: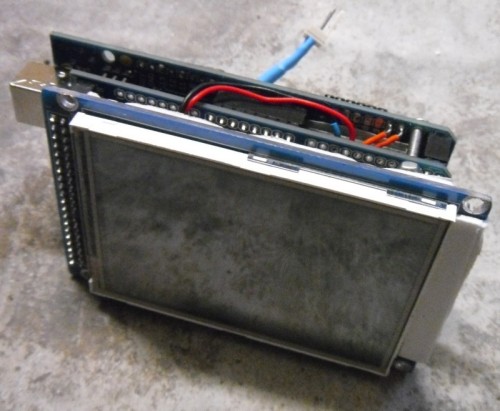 With the new re-designed unit I plan split it into two separate parts. The display section, which will reside where the original POD is and an all new control box which will sit where the original, ahem, control box is. I've done a rough design of the new control box PCB: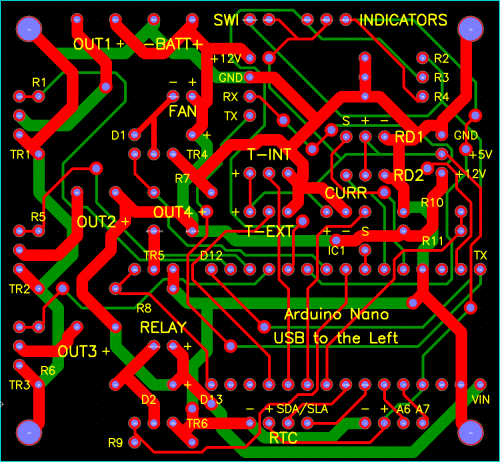 Like the original C5 Touch it will support indicators, front/back lights, hazards, underside lighting. The motor (via a 12V relay) will be controlled by the board, internal/motor temperature, motor current, battery voltage will be monitored.
There will be two reed switches, one to measure the speed of the C5, the other, will be mounted on the frame at the front to measure peddling speed.
I'll post more photos as I make progress.
posted on: 03/05/2013 19:29:22