Hello there,
This was my bosses old childhood C5, whilst clearing out our old workshop, we found it sat in the back of a container and instead of loading it into the skip, we loaded it into the boot of the Golf.
I have given it a bit of a clean up, put some new wheel bearings in, fitted some new inner tubes and got it all ready to use for a bit of pedalling. Everything looks like its all there, but don't know what state the motor/ electrics are in.
So in all, I'm joining up to all the forums and getting as much info as I can, my wiring know how is basic at best, so any help in getting this roadworthy would be gratefully received!
Just out of the car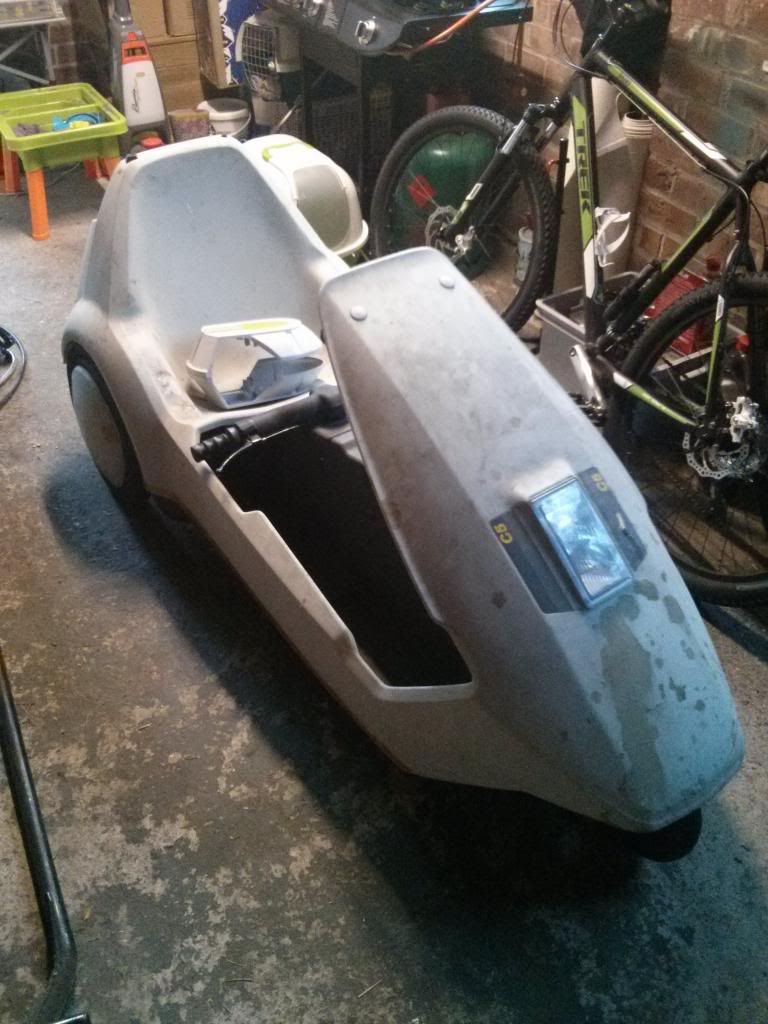 After a clean up, basic parts fitted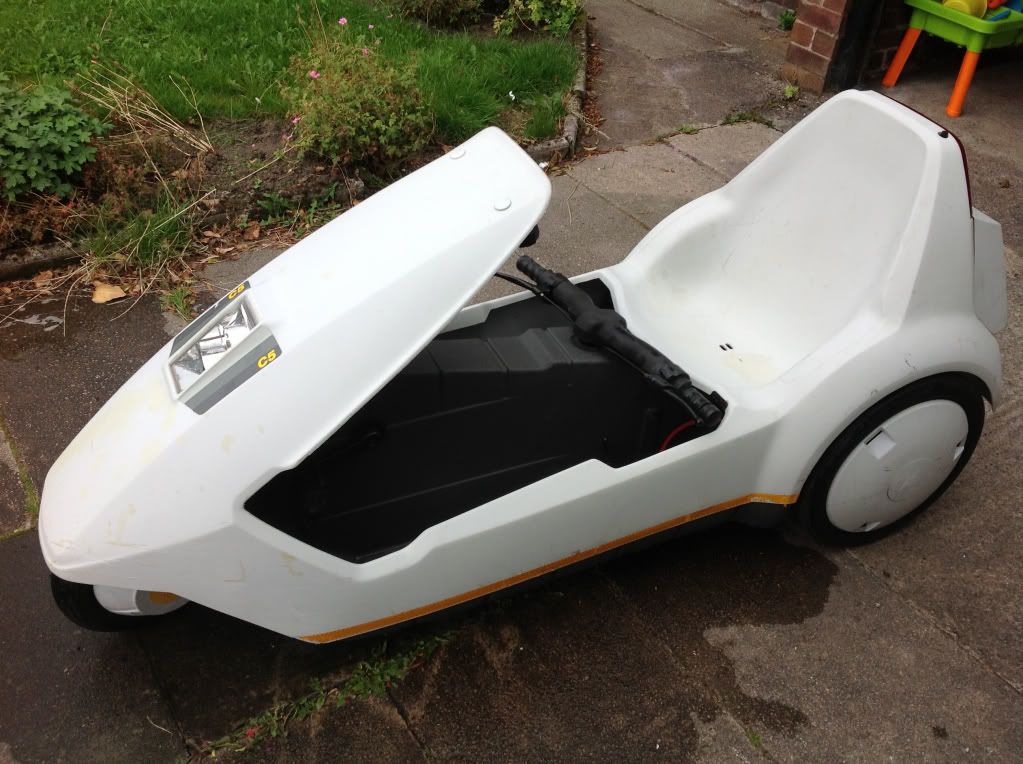 posted on: 02/09/2013 19:57:18