The idea of implementing a Pedelec mode on the Sinclair C5 has interested me for a while.
I am trying to implement a very basic Pedelec mode in the
C5duino control box project
that will only allow the motor to be activated if the C5 driver is peddling.
I've started today by placing a reed switch on the C5 frame behind the crank: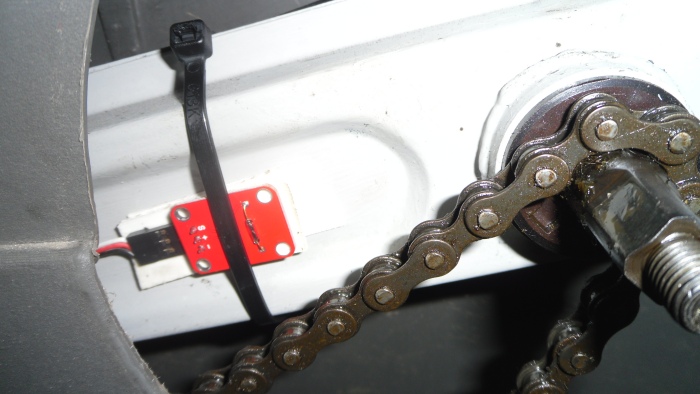 For now I've just used double-sided sticky pads to fix it to the frame with a cable tie to be extra sure. I'll add heatshink tubing to it to help keep it dry later on.
The sensor wires are fed along the conduit and into the control box at the back. When the C5duino control box PCB was designed a spare digital input (capable of being configured as an interrupt input) was left available for a 2nd reed switch and this is where we shall connect the sensor.
Next up is implementing the Pedelec mode in the software...
posted on: 04/08/2013 19:40:21